Announcements


Contribute to oarsa.org
07.09.2004 | posted by edpaffjr
Without YOU this site would not be possible, so please write down setlists for the shows that you go to. Occasionally you can even pick up a printed copy of the setlist from any crew member after the show is over, and scans of these are also greatly appreciated. Thanks in advance and don't forget to follow us on Facebook and Twitter!

Social Media






Headlines


The stOARies Tour
06.20.2017 | posted by edpaffjr
O.A.R. has announced their new headlining shows for this fall... The stOARies Tour! VIP bundles with premium seating options included will go on-sale June 21st at 12pm EST on ofarevolution.com! These VIP packages will offer side stage seating during the band's performance, soundcheck experiences in select markets, and a chance to meet & take a photo with the band before the show! Tickets go on-sale to the general public beginning this Friday, June 23rd at 10am EST. A full list of tour dates can be seen here on oarsa.org.





Play That Song Tour
01.19.2017 | posted by edpaffjr
O.A.R. will join Train this summer for their lengthy Play That Song Tour across North America. Natasha Bedingfield will also be on the bill. Pre-sale tickets and VIP packages go on sale Monday, January 23rd at 10 AM local time. In order to get the presale code sent to you on Sunday, you must sign up for Train's mailing list by Saturday night. O.A.R. will also offer presale tickets and VIP packages starting Tuesday, January 24th with presale code ROCKVILLE. General on sale begins Friday, January 27th at 10 AM local time. A full list of tour dates can be seen here on oarsa.org.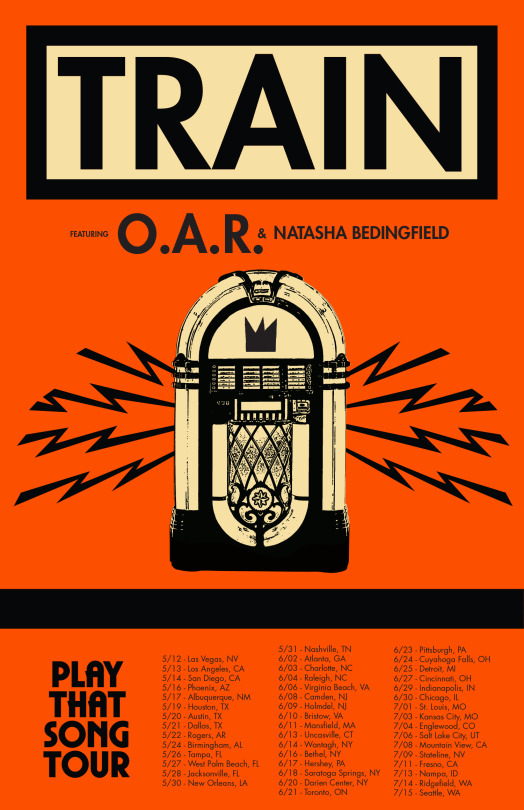 XXmas Wish List Tour
09.13.2016 | posted by edpaffjr
The XXmas Wish List Tour has been added to the end of the year with a few dates in NY/NJ!

When you buy your presale tickets or VIP upgrades via Applauze at ofarevolution.com, you'll have the opportunity to vote (at LiveOAR) on which songs you want to hear performed at the XXmas Wish List Tour show(s) you're attending. Once you've completed your ticket purchase, you will be emailed a unique code that gives you access to vote on which songs from the band's entire catalog that you want to hear.

All votes will be tallied, which you'll be able to track at at liveOAR.com as well.

Presale begins 9/14 at 10am EDT.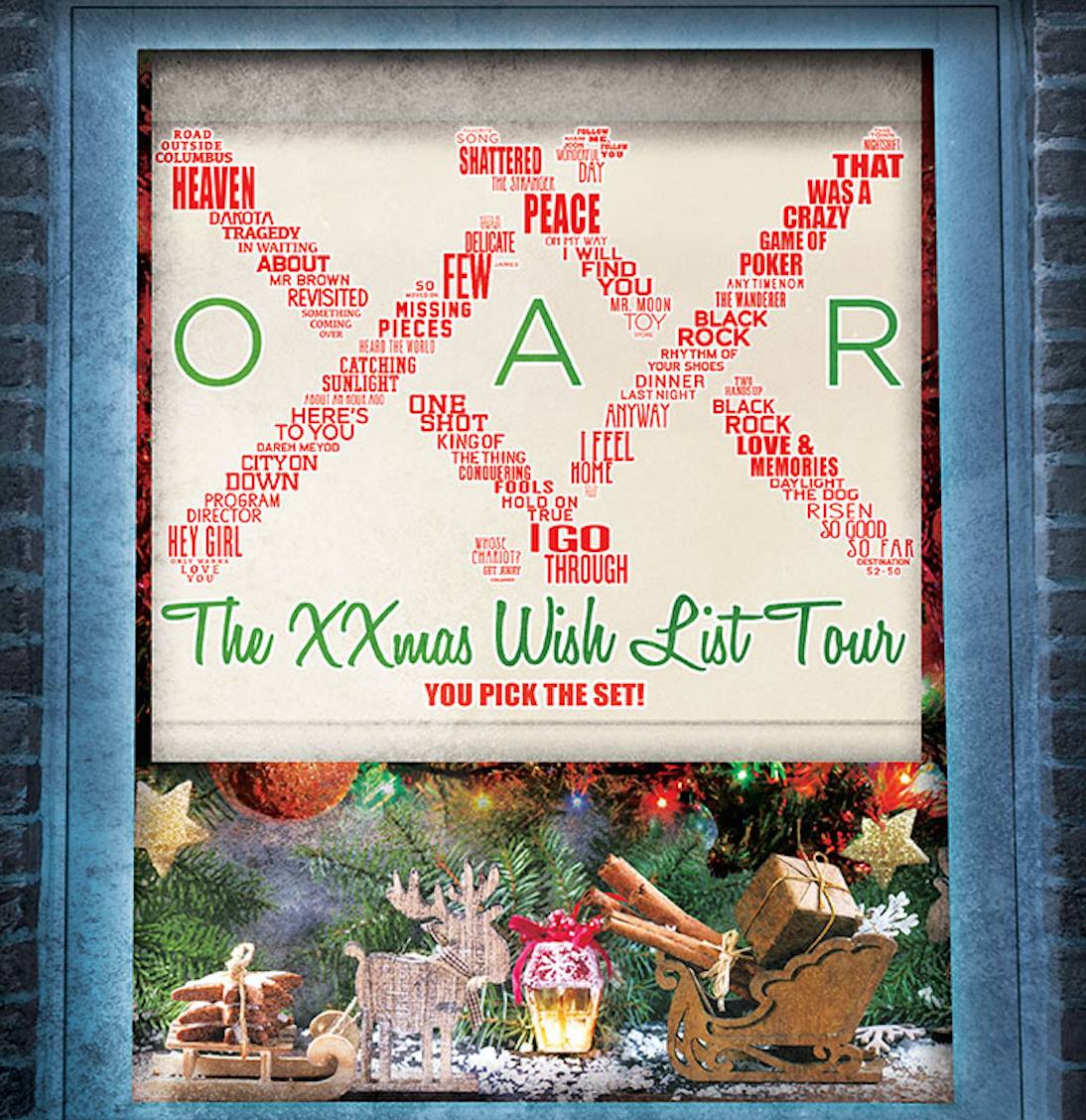 Evolution Of A Song Episode 6
07.26.2016 | posted by edpaffjr
The final episode of Evolution of a Song series was recently released on Qello.




Evolution Of A Song Episode 5
07.09.2016 | posted by edpaffjr
Yesterday the fifth episode of Evolution of a Song series was released on Qello.




Evolution Of A Song Episode 4
06.17.2016 | posted by edpaffjr
This week the fourth episode of Evolution of a Song series was released on Qello.




Evolution Of A Song Episode 3
06.06.2016 | posted by edpaffjr
Over the weekend the third episode of Evolution of a Song series was released on Qello.




XX Presale
06.03.2016 | posted by edpaffjr
Presale for XX is available starting today! The two CD / three LP set includes a career-spanning collection of O.A.R.'s biggest hits and incredible live shows plus new studio material. Disc one features fan favorites such as "Heaven", "Peace", "Shattered", "Two Hands Up" and more. Disc two spotlights select performances from their extensive live catalog. This pre-order qualifies for 2 early tracks from the album: That Was a Crazy Game Of Poker (Live From Fete Music Hall) and Hey Girl (Live Version). Full tracklist can be found here.


Evolution Of A Song Episode 2
05.23.2016 | posted by edpaffjr
Over the weekend the second episode of Evolution of a Song series was released on Qello.




Show All News