Announcements
Contribute to oarsa.org
07.09.2004 | posted by edpaffjr
Without YOU this site would not be possible, so please write down setlists for the shows that you go to. Occasionally you can even pick up a printed copy of the setlist from any crew member after the show is over, and scans of these are also greatly appreciated. Thanks in advance and don't forget to follow us on
Facebook
and
Twitter
!
Social Media
Headlines
Where We Left Off
10.26.2020 | posted by edpaffjr
Join Marc Roberge of O.A.R. for a special three-part series of live, intimate, interactive performances featuring songs and stories from over 24 years of O.A.R. history. With unique programming designed by Marc especially for the series, these shows will offer fans the opportunity to see and hear their favorite O.A.R. songs like never before.
Tue, Nov 17 - A Closer Look: Join Marc live in the O.A.R. studio as he performs personal and fan favorites from across the catalog, sharing stories that offer a closer look into and behind the music
Tue, Dec 15 - Box Set: Join Marc for a journey through the entire O.A.R. catalog - from The Wanderer to The Mighty. With performances of one song from each album, this show is the ultimate O.A.R. sampler brought to you live from an idyllic New England barn
Tue, Jan 12 - Marc & Friends: Look out for some familiar faces as Marc will be joined by a number of special guests live on stage at a mystery location for a special night of songs and shared memories
These shows have limited capacity. "Front Row" and "Balcony" tickets for the full series will be made available first with any remaining single show tickets will going on sale on the Thursday before each show (Nov 12, Dec 10, Jan 7). More information
here
.
Live From Merriweather
11.19.2019 | posted by edpaffjr
Watch and chat along with O.A.R. as the band debuts its latest concert film with a first-time ever pay-per-view event hosted by LiveOAR.com. PreSale starts now! Only at
LiveOAR.com/Merriweather
.
'Live From Merriweather' will be available digitally everywhere the same day! Vinyl will be shipped in time for Christmas!
Spring Fling Tour
11.05.2019 | posted by edpaffjr
O.A.R. has announced a quick 9 show "Spring Fling" tour. Many of the venues on this tour will have the band making their first appearance. Pre-sale tickets are available using code "oar" at
liveoar.com
.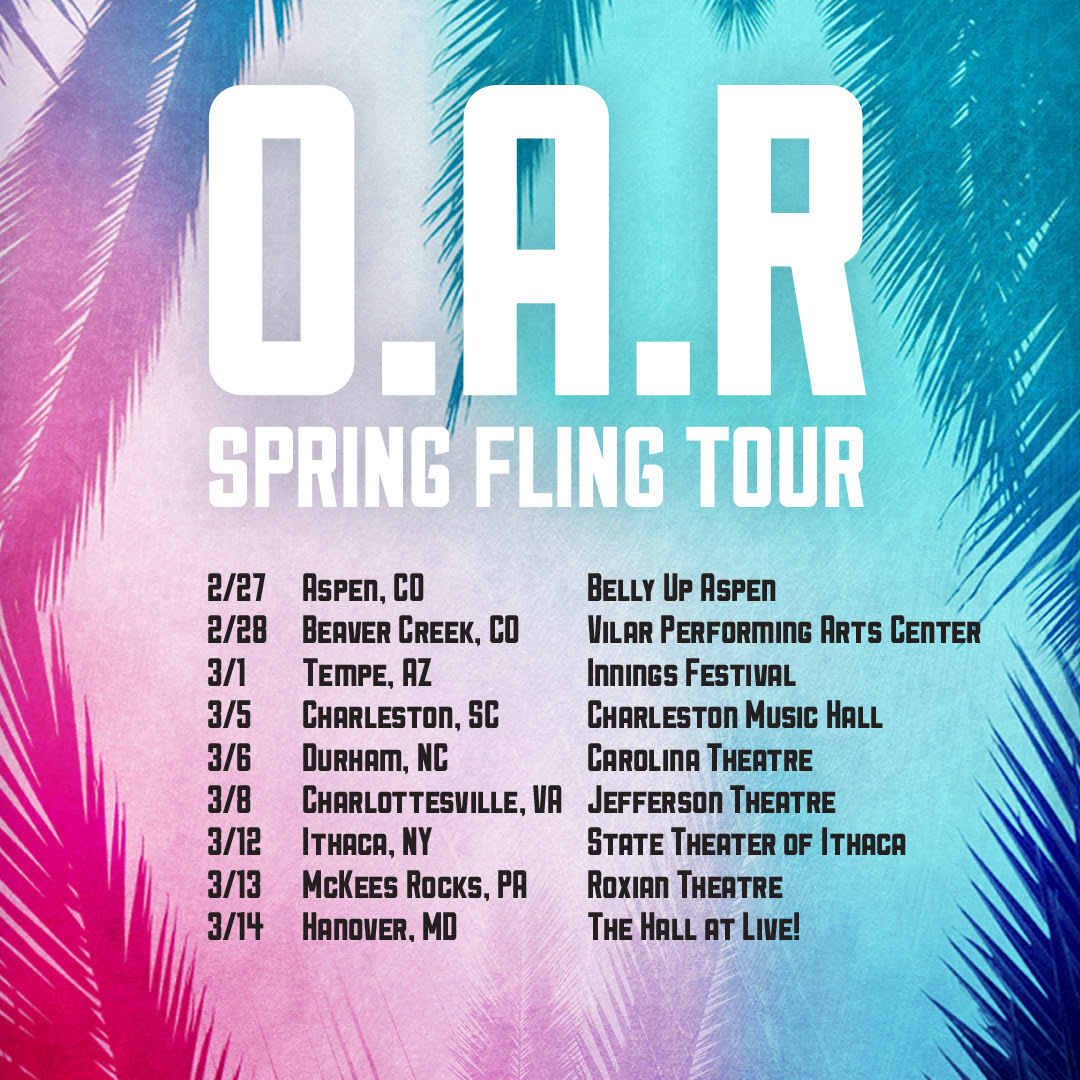 New Live Album
08.18.2019 | posted by edpaffjr
The band is excited to announce the recording of their September 7th performance at Merriweather Post Pavilion for their seventh live album. This will also be the first live album in 7 years! You can
preorder
now for:
VERY Limited Edition 4-LP Vinyl
Live from Merriweather 4LP set with black 180 gram vinyl
Signed Limited Edition 18" x 24" Poster
Digital Download of Album
The Mighty Fall Tour
07.31.2019 | posted by edpaffjr
O.A.R.'s 2019 fall tour has been announced! A full list of dates can be found
here
!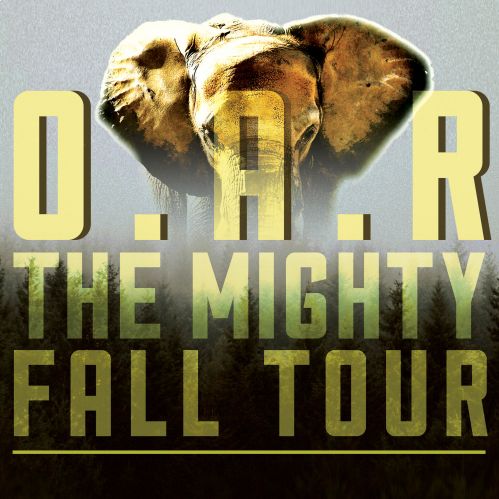 Free And California Now Available
02.15.2019 | posted by edpaffjr
While details of the forthcoming album
The Mighty
are slowly becoming available, O.A.R. has released studio versions of 2 more of the songs from the album.
The Mighty O.A.R. Summer Tour 2019
02.12.2019 | posted by edpaffjr
O.A.R.'s 2019 summer tour has been announced! Supporting the tour are American Authors with Huntertones and Rozzi splitting the dates. The tour is presented by SiriusXM's The Pulse. A full list of dates can be found
here
!
O.A.R.'s newest album is gearing up to be released!
Pre-order
the CD or digital album by Feb 12th @ 3pm ET to receive exclusive early access to pre-sale tickets for the upcoming 2019 summer tour! Upon order completion, you will be emailed your unique pre-sale code. These codes will also be available within your liveOAR Account. On Wed, Feb 13th @ 12noon ET go to
liveoar.com/tour
and click on the ticket link next to your show. Enter your unique code on the ticketing outlet's page to receive special early access to tickets! All pre-orders will also receive 2 instant early access download tracks on Fri, Feb 15th!
Fan Pre-Sale will take place starting 10 AM local on Feb 14th with code mighty (all lowercase). General on sale for this summer's tour is Fri, Feb 15th at 10 AM local.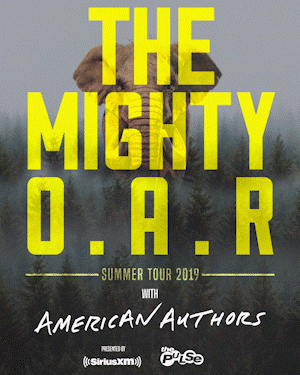 Miss You All the Time Music Video
10.19.2018 | posted by edpaffjr
The official music video for Miss You All the Time is now available. It's directed by Rudy Mancuso and produced by Shots Studios.
Just Like Paradise Tour
02.12.2018 | posted by edpaffjr
The summer Just Like Paradise Tour, with Matt Nathanson opening, begins July 24. Pre-sale and VIP package sales start tomorrow, Tuesday February 13 at 12:00pm ET, thru Thursday February 15 (using code 'PARADISE'). All pre-sale tickets sold during O.A.R.'s fan presale include a free download of the new single. General public on-sale starts Friday February 16 at 12:00pm local time. To purchase tickets visit
www.liveoar.com/tour
. A full list of dates can be found
here
on oarsa.org.
The tour is being named after the just released single "
Just Like Paradise
" that can be heard below. And be sure to read the
billboard.com
press lease with loads of additional information on the song, tour, and upcoming album.
Show All News